Somehow, a crew of map-obsessed marauders from Geomore managed to find their way from their usual digs on the other side of town to our humble abode at The Node. These folks have the kind of sense of direction that would humble a bumble bee. A treasure hunt gone wrong? No. They came for our first ever inaugural Geomore/Node Mappy Hour/OpenHack mash-up. And it was awesome.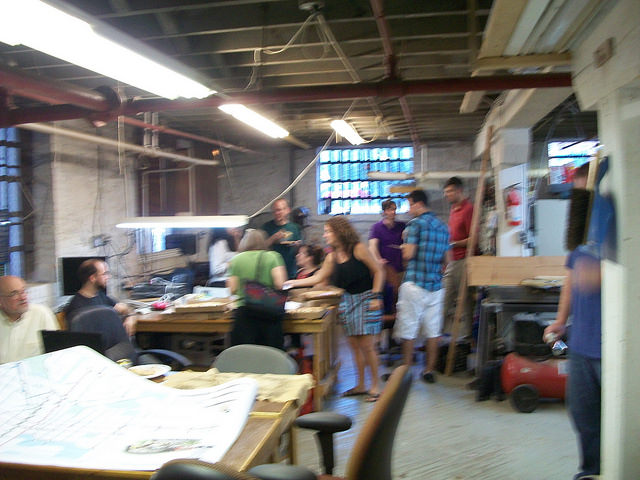 Thanks to Payal Patnaik and her colleagues at Geomore for bringing their mapping mischief and mayhem our way. And to urban designer and illustrator Marc Szarkowski for guiding us through his concept for a frequency map of Baltimore's bus routes – essentially a heat map that would indicate the frequency with which buses arrive on each route, allowing passengers to better judge wait times.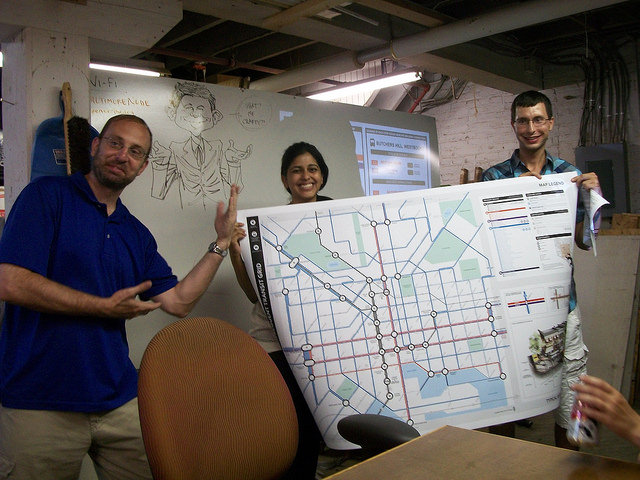 After Mappy Hour, the Geomoreans stuck around for OpenHack to play with all our cool toys, like our giant real-life Angry Birds slingshot. No Angry Birds were harmed in the making of this picture, we swear.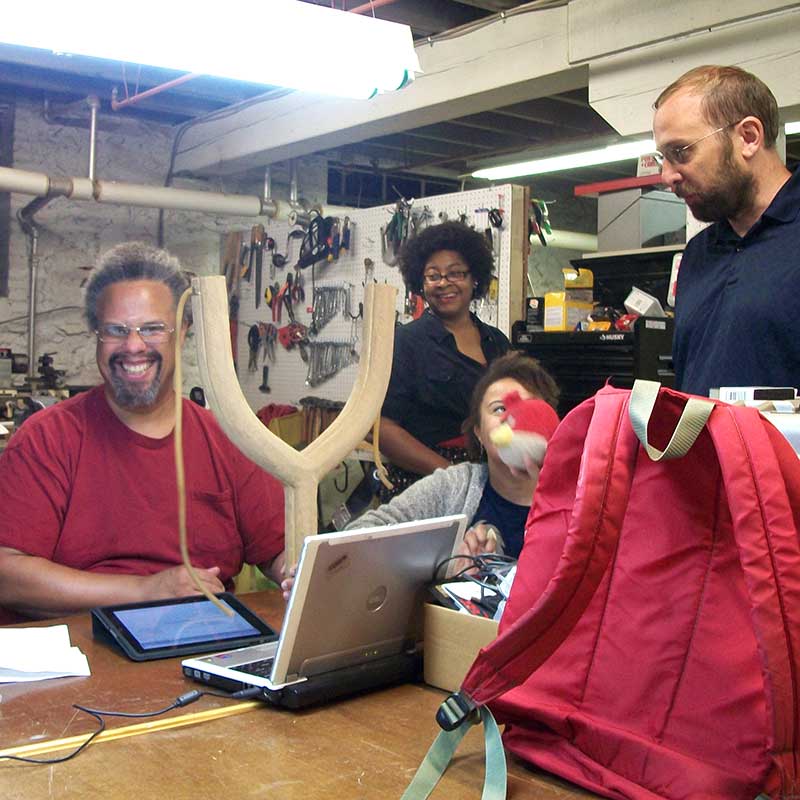 Do you or your organization have a tech-related meetup or event you'd like to find a venue for? The Node already hosts several such groups and we'd love to host more. Get in touch at make@baltimorenode.org to learn more.
For more info on Geomore and what they do, see …
http://www.meetup.com/geomore/
https://www.facebook.com/groups/geomore/
https://twitter.com/geomore_meetup