The Node's new 80W 900mmX600mm laser cutter is up and running. We are still testing it and learning how to make the best engravings and cuts and to use the software best. Special thanks to Todd Blatt, Marty McGuire, Amy Hurst, John Grant, Mark Huson, Michael Diedrick, Maze Lee, John Cutonilli, and many other members for making this possible.
Here is a test print of the Node logo: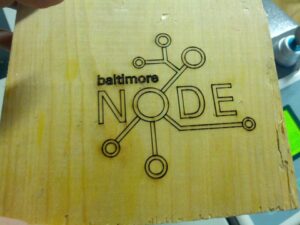 Keep watching for exciting new projects!