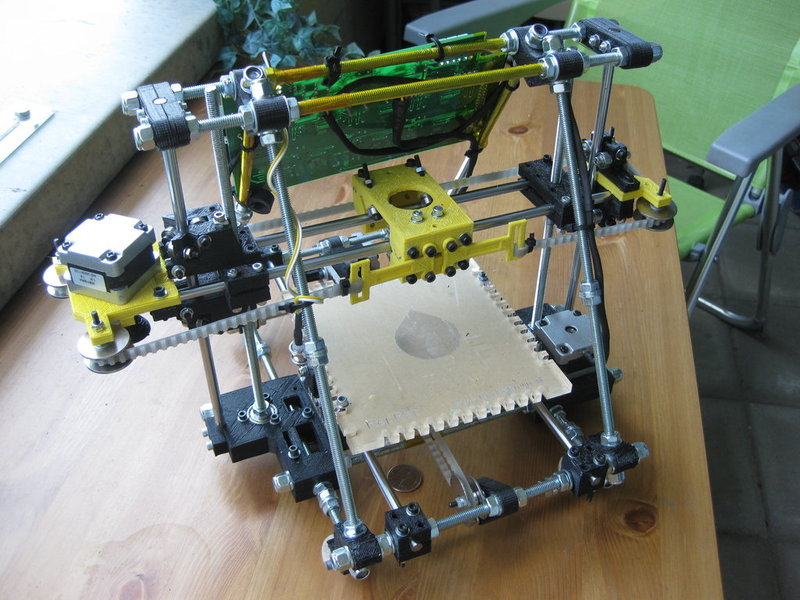 RepRap! Darwin! Mendel! Cupcake! Huxley?
What does it all mean?
A RepRap Users Group is a group of enthusiasts for Desktop 3D printers – 3D printers that you can build and run at home to make whatever you want out of plastic!
This Sunday at 2pm, come on down to the Baltimore Node and join us for a Baltimore/DC Area RepRap Users Group meetup!  Learn what this stuff is all about!
A RepRap Users Group meetup is a chance for operators, developers, or just plain curious people to meet and show off their printers, share tips and tricks, learn more about building their own, or just chat about how exciting the world of do-it-yourself 3D printing has become!
Operators: bring a machine if you can!  Everyone loves (and learns more) by seeing these things in person.  I'll be there with MakerBot Cupcake CNC #131, for sure!
Not an operator?  Just bring yourself!  We love to answer questions and encourage folks to get involved!
Recap:
What: A meetup of RepRap/RepStrap operators and anyone curious about desktop 3D printing
When: Sunday, September 12th from 2PM to 4PM
Where: Baltimore Node (120 W. North Ave., a few blocks from Penn Station)
Bring: Your 3D printer, your projects (or ideas), and your questions!
Hope to see you there!