Pre-PS Check out the meeting minutes.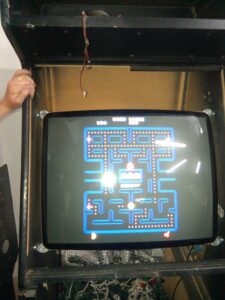 Tonight was another successful monthly meeting and I thought I'd share some of the news.
First off, we can now welcome our newest member, Colin Freas. He's now our third 'Ginger' and brings some pretty 1337 java/paintball skills.
Heads up on an upcoming event!! Megapolis Festival is THIS weekend. There will be workshops 12ish-4ish Saturday and Sunday so don't expect to us the space then. There will be a really cool reception in the LOFT Gallery from 4:30-6:30, come and hang out as we'll have our door open. If you want to RSVP for the Atari Punk Console Workshop you'll also have to buy a weekend pass. Do that here.
(Side note: we should have 15 or so left over APC's for purchase after the event.)
Also, we're moving forward with a parts stash/store! If there's something you think we should have in the space feel free to add it to this list. We're working off a consensus model so if you don't think we need something go ahead and veto it.
The final vote for this will be when we get to about $200 and we'll sort out the details on our mailing list but for now have at it.
(Side note: consensus seems to be for items under $0.25, just take it use it, you pay a membership fee for a reason. If it's larger put money in for it, if this model doesn't work we'll adjust it but for now let's just be awesome.)
We discussed taxes, Jon Lesser has filed an extension, they're being worked on. At some point we should probably file for 501c3 status but there's not rush. Basically, we can put this out of our heads for now.
Last, we hooked up the MAME Cab and got some games running on it. I'll be hosting the Open Hack on Thursday and will be working on clearing out the lights and putting the computer in there. Feel free to help me!
-Matthew Forr
Node Prime Minister (In honor of the UK)