On Saturday, the Baltimore Node members gathered at the new space located at 403 E. Oliver St. for the annual meeting to change the bylaws and elect new officers.
Mark, our former president, read his notes carefully as he guided us through the process of revising the rules around voting and the election of new officers.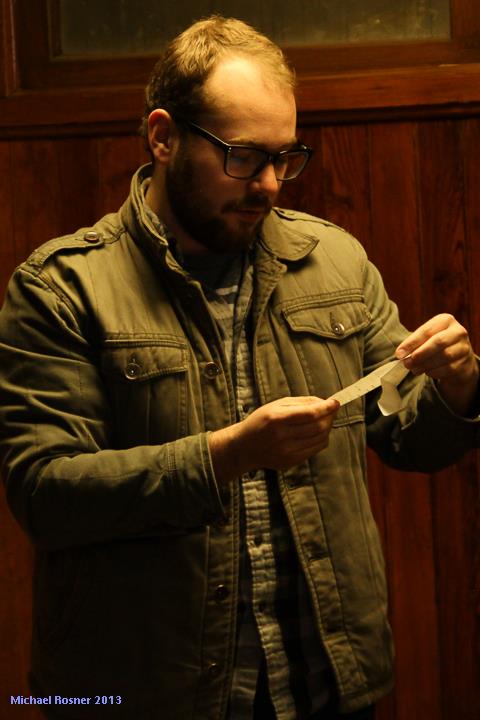 Mark was sad to receive a half eaten cookie as a reward for his dedicated leadership.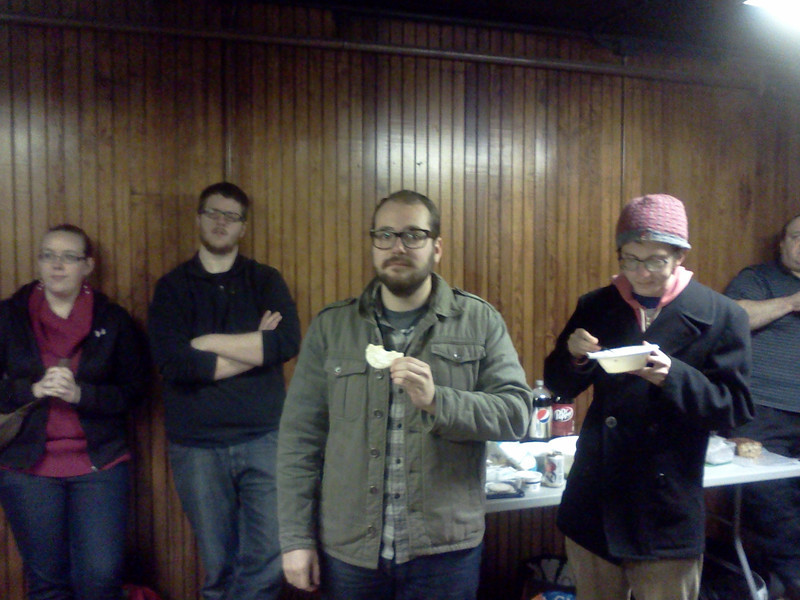 Jessica, seen on the far left in the photo above, was voted in as a new member during this meeting.
The new officers include Mike Graham as president, Hasdai Westbrook as vice president, Kevin Ladenheim as treasurer, and Wes Filardo as secretary.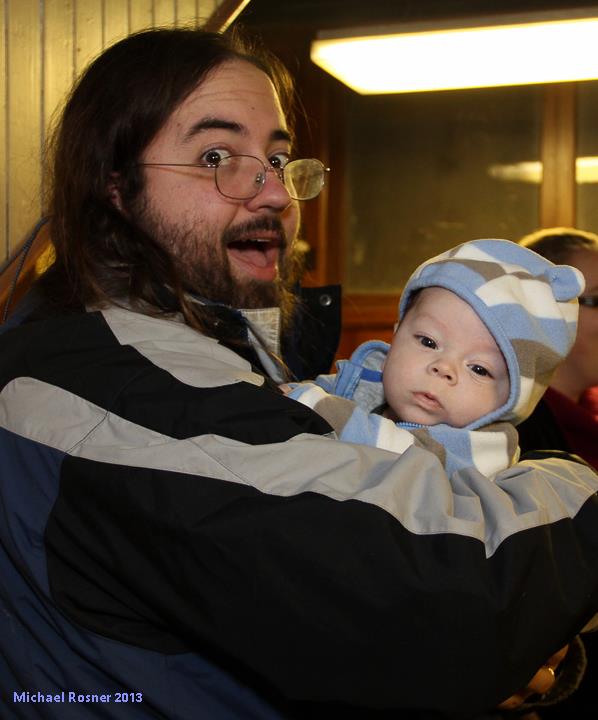 Some members show great enthusiasm about the new officers.
There is a lot of work to do to clean up the new space and move out of the old space, but we hope to start having regular meetings soon.