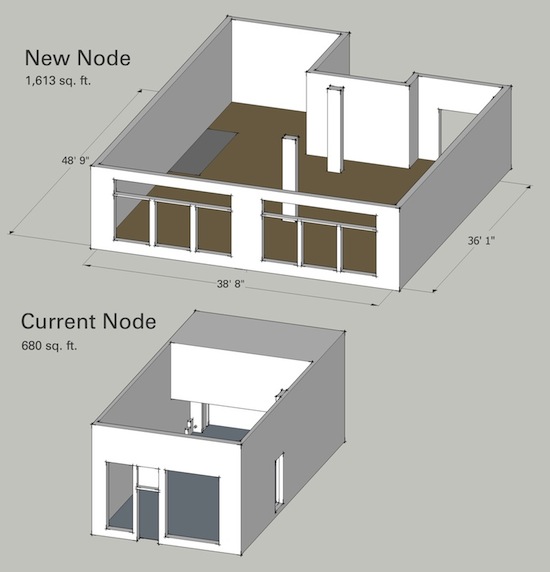 The Node is moving up in the world. Our new space two floors up in the Load of Fun building is a whopping 1600 square feet. Thats a 240% increase on our current space.
We are still in the processing of moving. Stop by tonight (Wednesday Dec 1.) to help us finish moving our stuff from the first floor or come out tomorrow night (Thursday Dec. 2) to help us unpack at our first open hack in the new space.
We will be doing even more hacking to improve the space the weekend of Dec. 11-12 as we participate in a mini hackathon with other hackerspaces to create a RFID lock system for the new space. We can use your help!
You can find the SketchUp file for the picture to the left on the Nodes wiki: